Virtual tours are now available. Just click the link below and go on a tour of the Police Museum online.
The Police Museum virtual tours allow visitors to explore the Museum from all angles in a high-quality VR environment. During a tour, visitors can see some exhibits with pop-up captions and view videos to introduce the Metropolitan Police Department.
To switch floors (1st-3rd), select one from the menu at the bottom of the 3D screen.


Police Museum Virtual Tours(外部サイト)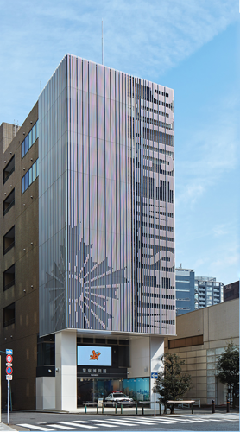 The Police Museum displays an array of exhibits tracing the history of the Japanese police from its birth to the present, and introduces you to the current activities of the Metropolitan Police Department. The Museum is the place where you can see, learn, and experience the MPD.
Explore the life and work of the MPD's founder and its first Superintendent General Toshiyoshi Kawaji, major cases in the Department's history, and changes in police uniforms and equipment. You'll also be introduced to the MPD's personnel assigned to various fields of police service.
Have fun learning what it's like to be a police officer with child-friendly attractions, such as animation movies and police-work simulators.
For international visitors, most exhibits are displayed with English captions.
Audio guides are available.
The hours and number of visitors are currently limited as follows:
9:30 a.m. - 4:00 p.m.
Closed on Mondays (or the next day if falling on a national holiday) and Year-end and New Year holidays (Dec. 28 – Jan. 4)
Up to 70 visitors at a time and five visitors in a group
We ask that everyone in a group be at the reception desk to sign in.
The Museum is not currently taking reservations from schools and other groups.
Free
3-5-1 Kyobashi, Chuo-ku, Tokyo 104-0031
Kyobashi Station (Tokyo Metro Ginza Line) 2-min. walk from Exit 2
Ginza Station (Tokyo Metro Ginza/Hibiya/Marunouchi Lines) 6-min. walk from Exit A13
Ginza-itchome Station (Tokyo Metro Yurakucho Line)  4-min. walk from Exit 7
Takaracho Station (Toei Asakusa Line)  5-min. walk from Exit A4
Yurakucho Station (JR) 7-min. walk from Kyobashi Exit
Tokyo Station (JR) 10-min. walk from Yaesu South Gate

Map(外部サイト)
All visitors will be asked to fill out a Visitor Card upon entry.
Visitor temperatures will be taken upon arrival, and visitors with a temperature of 37.5℃ or higher will be denied entry.
All visitors aged two and older are required to wear a face mask. Also, please wash and sanitize hands, and practice cough etiquette.
All visitors are expected to practice social distancing and keep conversation to a minimum.
Some touch screens, Cycling Simulator, and Kids Room are now unavailable.
Hands-on activities with police uniforms, cars, motorcycles and helicopters, and audio guides are now unavailable.
Reentry is not allowed.
No parking is available for any vehicles. Please use public transportation.
No eating or drinking is permitted on the Museum premises. 
No lockers or storage areas are available.
Photography is allowed on the 1st to 3rd floors, but not on the 4th and 5th floors where historic exhibits are displayed. 
No pets are allowed.
Enjoy special exhibitions themed around police, and take part in events where you can experience MPD activities first-hand.
5F Changing with the Times (History of the Police)
Learn about significant historical events and their backgrounds, and discover how the MPD has evolved and changed since its inception to keep pace with society.
Memoir of Toshiyoshi Kawaji
Significant events from the Meiji to Heisei eras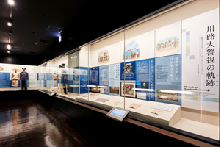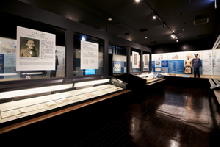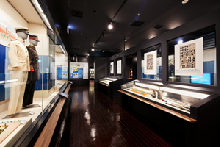 4F The Present and Future of the MPD (Safeguarding the Capital)
Tokyo-Japan's capital and an international metropolis. Learn what threats face Tokyo and how the police protect its citizens.
Mini theater
Explore activities of each Bureau, and more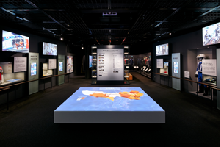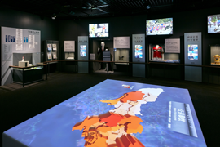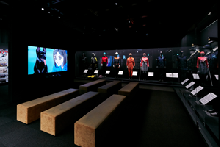 3F The Capabilities to Resolve Incidents and Accidents
Learn how police officers fight and solve crimes and accidents in the capital city of Tokyo through interactive exhibits.
Hands-on experience at apolice box
Lift fingerprints, and more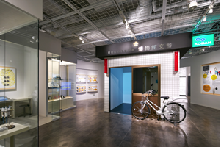 What's it like to work at a police box?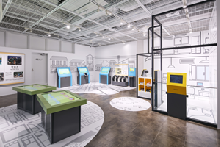 Challenge yourself to police work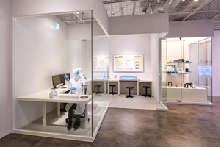 Challenge yourself to police work
2F Protecting the People and the City
Community involvement is essential in preventing crimes and accidents.
Get ready-to-use tips on crime prevention here.
Leam about crime prevention through adiorama
Experience 110 emergency calls, and more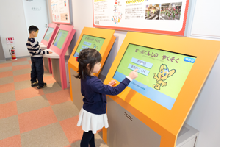 Challenge yourself to police work


Let's learn about the police officers in your neighborhood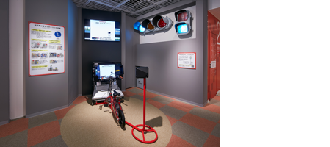 Cycling simulator to learn about traffic safety
Get up close to police vehicles and take photos of your kids in police uniforms.
Uniform try-on for kids
Patrol car, motorcycle,the helicopter "Harukaze," and more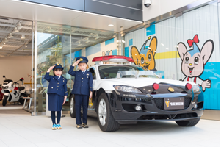 Actual police vehicles on display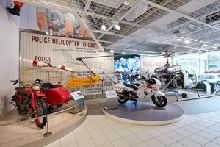 Actual police vehicles on display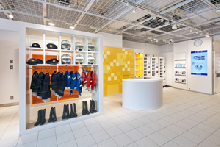 Uniform try-on for kids
Wanna be a Police Officer?
Kids can try on a community or traffic officer's uniform. You can take photos of your kids on a police motorcycle, etc. on display. (Please make a request at the reception desk.)
Uniforms are available in sizes 100/120/140cm for boys and girls.
Please bring your own camera.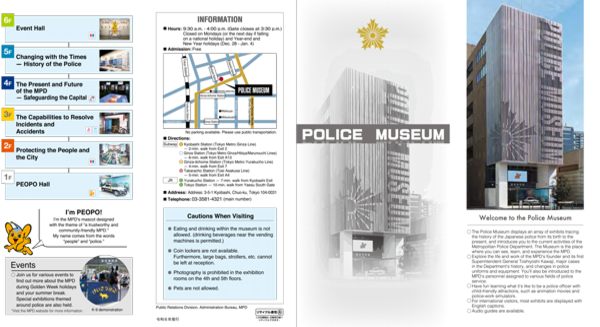 Police Museum(PDF形式:1,081KB)
PDF形式のファイルを開くには、Adobe Acrobat Reader DC(旧Adobe Reader)が必要です。
お持ちでない方は、Adobe社から無償でダウンロードできます。


Adobe Acrobat Reader DCのダウンロードへ
情報発信元
警視庁 広報課 広報センター(警察博物館)
電話:03-3581-4321(警視庁代表)