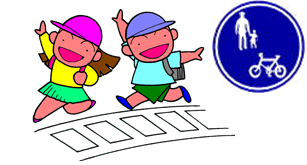 What are the basic traffic rules in Japan?
In Japan, pedestrians should keep to the right while drivers and cyclists should keep to the left and yield to pedestrians.
Pedestrians are required to walk on sidewalks, and when crossing a street, use a crosswalk.
In principle, cyclists should travel on the roadway. Ride in a single file line on the left side of the road. Cyclists may ride on a sidewalk when it is allowed by a traffic sign or marking; they are younger than 13 or older than 69 years old; they are physically challenged; or it is dangerous to ride on the roadway. Even in such cases, it's important to ensure the safe passage of pedestrians.
If you are in an intersection with a traffic signal, make sure to obey the lights.
If you are or have been drinking, do not drive a car or ride a bicycle.
Compliance plays a vital role in ensuring a safe and comfortable traffic environment.
情報発信元
警視庁 国際犯罪対策課
電話:03-3581-4321(警視庁代表)